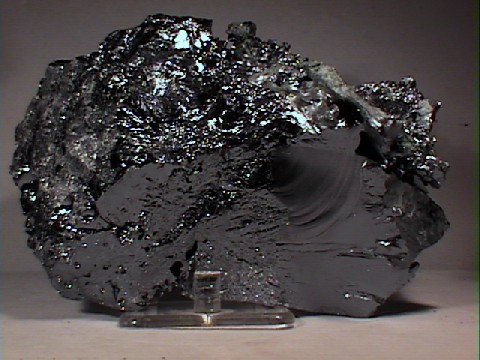 Calvin Fookin Harris. It's hard to know where to start with the world's most famous disco Scot but start I will because amidst a raging headache, a serious need to collapse into bed and not even the faintest prospect of relaxation for the weekend ahead, it is Harris' music that has really taken the edge off the pulsing irritation that is tonight. Where 'I Created Disco', the debut from back in 2007, was and has been the soundtrack to countless exercise sessions between then and now, there was certainly something more wholesome about sophomore release, 2009′s 'Ready for the Weekend'. Where 'Disco' was fun and jumpy and simple and ecstatic, 'Weekend' was equally exhuberant but more obviously refined and thought through. Where 'Disco' was a sudden rush of blood to the head followed by a couple of eccies, 'Weekend' was all that and the comedown and the morning after. It was thicker, more mature and impressively, more thematically diverse. And it's why, after exploding the pits and lans of two hard copies of the album, I still find solace in its disco/electro warmth all these years later.
Perhaps more than anything, it is the album's more schizoid take on the party life – championed in the debut's 'The Girls', 'Acceptable in the 80s' et al – that means it really stands up to repeat, involved listens. It is no mean feat to turn out dancefloor bangers like 'Dance Wiv Me' but it is the ability to craft thirteen accompanying tracks with the depth to fill in when that heaving Dizzee-assisted track gets old (fast) that really sets Harris apart. Having made a name for himself producing for the likes of Kylie Minogue (and remixing everyone else), Harris undoubtedly knows how to write a good pop song. But with 'Weekend', I've always felt it wasn't just pop. Somehow the comically low bridge of 'Stars Come Out' spoke of larger, more twisted themes than the bubblegum chorus would suggest. 'Worst Day' was similarly deceiving as another strange chorus seemed to redirect attention from the song's devastating foundations as Harris sung of love lost. This, needless to say, is me possibly reading too much into things and utilizing the album as a vehicle for autobiographical reflection but in any event, it is hard to argue with the patently more reserved reflection of '5iliconeater' – not a song most would associate with party boy Calvin.
Tonight, battling the sort of mindfog that should only really descend half-way through an intense exam, a bitch-ass router that has decided to turn out the lights and not answer even when I come at it with a screwdriver and the kind of hopeless retrospection that can only come from writing about an album that has been so central to a core part of your youth, it is '5iliconeater' which I think deserves an airing. Slotted in right at the end of the album (even after 'Dance Wiv Me' at #13) – which might suggest that it was less executive imperative, more sneaky Harris at work – I can't imagine that it reflects the direction he's going to go in on his upcoming third album (tweeted yesterday that new track 'Awooga' will be released in the coming weeks). Being a major fan of all things ambient, I was really surprised to even learn that the usually high-camp Harris could scale it back and slow things down to such impressive effect. But just as 'The Rain' helps me get my groove on before a big night out and '' would inevitably soundtrack that big night out, '5iliconeater' is just as valuable for its calming capabilities. As slow, considered and measured music it's genuinely at odds with the popular image of Harris. But that, I think, makes it all the sweeter.
Calvin Harris – 5iliconeater